International Iberian Nanotechnology Laboratory
RESEARCH ENGINEER – ADVANCED PACKAGING TECHNIQUES (REF.03.20.08/1)
Role & Key Responsibilities
The Research Engineer will be responsible for designing, fabrication and test of advanced packaging solutions including hybrid SOC solutions, discrete integration, Si interposers, flexible interconnects, other:
Custom Design of advanced packaging solutions;
Fabrication (hybrid, monolithic) of advanced packaging solutions;
Design, assembly, and utilization of testbeds for the developed packaging solutions;
Interface with internal and external users/clients.
Candidate Profile:
Qualifications
MSc Degree in Mechanical Engineering, Electrical Engineering, Materials Engineering, Physics, or other relevant subject is required.
Experience and Technical Skills
At least professional experience of 5 years in the industry field;
Ability to develop packaging procedures and processes for integrating conventional nano and micro devices and electronics in a variety of discrete, hybrid, and monolithic packages solutions (f.e. system-on-chip (SoC), flexible interconnections or advanced wafer-level system in package techniques).
Required skills:
Personal Skills
Strong motivation to work both independently and as part of a team in an interdisciplinary environment, with the ability to pay close attention to detail and to meet deadlines;
Excellent communication skills;
Capable of establishing collaborative ties;
Team work spirit.
Languages
Excellent communication skills in English are required since it's the working language of INL.
Conditions:
What we offer
Social Security costs to be paid by INL;
Work Accidents insurance costs to be paid by INL, to provide coverage for work accidents and invalidity benefits;
Health insurance with excellent coverage;
Tax Benefits;
A family allowance for staff members that are married or that are living under the status of "common-law couple" and/or have any dependent child;
A child allowance for each dependent child;
Free Nursery Service at INL campus (subject to availability);
Support for Education fees of dependent children;
Depending on the place of residence, INL covers 100% of travel expenses for all family members;
30 days of annual leave;
Diplomatic status.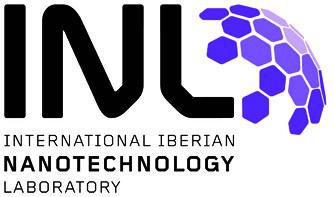 International Iberian Nanotechnology Laboratory
Investigação
Offer Expiration Date on 20/Nov/2020