Accenture
Platform Support Engineer
About Accenture

Accenture is a global professional services company with leading capabilities in digital, cloud and security. Combining unmatched experience and specialized skills across more than 40 industries, we offer Strategy and Consulting, Interactive, Technology and Operations services—all powered by the world's largest network of Advanced Technology and Intelligent Operations centers. Our 514,000 people deliver on the promise of technology and human ingenuity every day, serving clients in more than 120 countries. We embrace the power of change to create value and shared success for our clients, people, shareholders, partners and communities. Visit us at www.accenture.pt
Candidate Profile:
Experience working with enterprise web application production (Apache and Tomcat) environments
 
ITIL knowledge, certification is considered a bonus
 
Working via a ticketing system
 
OS Linux knowledge
 
Familiarity with web based solutions (applications)
 
Basic knowledge about protocols and standards
 
Working experience on Linux console and editors
 
Knowledge of security aspects on systems
 
Familiarity with HA solutions
 
Basic knowledge about Cloud based systems
 
Basic knowledge of middleware solutions is considered as an asset
 
Troubleshooting and problem solving skills
 
Familiarity with IT processes
 
Relevant tools experience:
 
ServiceNow (Case & Incident)
 
Wiki (Knowledge Management)
 
Service Provider Cockpit (SPC)
 
Dynatrace (Monitoring)
 
Splunk (Logs analysis)
 
Catchpoint (Monitoring)
 
Your role includes some or all of the following key responsibilities. You should review these in conjunction with career level guidelines to gain a clear understanding of the expectations for your role.
Required skills:
Good communication skills
 
Professional proficiency in English
Conditions:
All employment decisions shall be made without regard to age, race, creed, color, religion, sex, national origin, ancestry, disability status, veteran status, sexual orientation, gender identity or expression, genetic information, marital status, citizenship status or any other basis as protected by federal, state, or local law.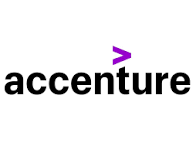 Accenture
A Accenture é uma empresa multinacional de consultoria de gestão, tecnologia da informação e outsourcing. É a maior empresa de consultoria do mundo, além de ser uma competidora global no setor de consultoria de tecnologia.
Offer Expiration Date on 08/Jun/2021