Job Description:
Work as part of a Security Operations Center.
Monitor and analyze Security Information and Event Management system and Intrusion Detection Systems to identify security issues.
Detect and respond to information security incidents and other successful and unsuccessful intrusion attempts based on the SIEM logs.
Review security breaches and detect root causes.
Collect data and context necessary to initiate escalation and act as a point of contact for security incidents triage.
Identify, integrate and manage log sources to enrich the SOC SIEM environment.
Produce and deliver SOC reports.
Create, modify, and update Security Information Event Management rules.
Candidate Profile:
Qualification and Requirement:
Bachelor or Master Degree in Information Technology or Information Security.
Work experience in SOC namely at level 1 or 2.
Work experience with SIEM platforms i.e. Sentinel, Arcsight, Splunk, QRadar.
Work experience with Intrusion Detection Systems, Firewalls, Endpoint Protection and other security solutions.
Good understanding of security and network protocols, cryptography, authentication and authorization.
Fundamental understanding of managed detection and response, incident response and vulnerability management
Highly knowledgeable on cybersecurity threats and the security industry.
Excellent analytical and problem solving skills.
Required skills:

Excellent Interpersonal Skills And Experience Working In a Team.

High proficiency in Portuguese and English.
Conditions:
About Accenture

Accenture is a global professional services company with leading capabilities in digital, cloud and security. Combining unmatched experience and specialized skills across more than 40 industries, we offer Strategy and Consulting, Interactive, Technology and Operations services—all powered by the world's largest network of Advanced Technology and Intelligent Operations centers. Our 514,000 people deliver on the promise of technology and human ingenuity every day, serving clients in more than 120 countries. We embrace the power of change to create value and shared success for our clients, people, shareholders, partners and communities. Visit us at www.accenture.pt

Accenture is an Equal Opportunity Employer.

All employment decisions shall be made without regard to age, race, creed, color, religion, sex, national origin, ancestry, disability status, veteran status, sexual orientation, gender identity or expression, genetic information, marital status, citizenship status or any other basis as protected by federal, state, or local law.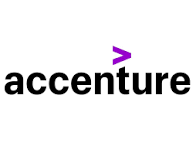 Accenture
A Accenture é uma empresa multinacional de consultoria de gestão, tecnologia da informação e outsourcing. É a maior empresa de consultoria do mundo, além de ser uma competidora global no setor de consultoria de tecnologia.
Offer Expiration Date on 20/Jun/2021