Enermeter – Sistemas de Medição, Lda
Administrativo (qualidade, ambiente e segurança)
Responsável interno pela coordenação, monotorização e acompanhamento dos sistemas de gestão de qualidade e ambiente, segundo as normas ISO 9001:2015 e ISO 14001:2015

Responsável pela coordenação das auditorias internas e externas

Planeamento e coordenação das formações internas

Gestão da comunicação e interação com entidades externas prestadoras de serviços no âmbito da segurança e saúde no trabalho

Receção, atendimento telefónico/ presencial, e serviços externos
Candidate Profile:
 Sentido de responsabilidade, capacidade de organização e comunicação

 Perfil dinâmico e proativo
Required skills:
Nível 2 -Ensino secundário-12º ano

Bom domínio das ferramentas informáticas em particular MS Office
Conditions:
Oportunidade de integração numa equipa jovem e com possibilidade de crescimento profissional

.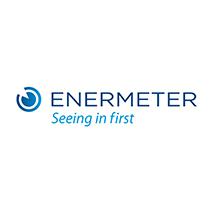 Enermeter – Sistemas de Medição, Lda
ENERMETER is technological company that develops innovative solutions for the Metering and Waste Management areas. Founded in 2001 with headquarters in Braga, assumes a sustained growth by its clear future vision, innovation and clients dedication.
Offer Expiration Date on 30/Sep/2021