Issuu
Internal Technical Recruiter
About Issuu
Issuu is one of the largest content publishing and distribution platforms in the world, with millions of pieces of content (marketing collateral, magazines, catalogs, brochures and more) added every year. At the heart of Issuu is the Issuu Story Cloud, a suite of advanced features designed to transform a single piece of content into assets for every online marketing channel, including mobile articles, email graphics, and social stories for Facebook, Instagram and Pinterest (and more). Create once, share everywhere with Issuu.
In team HR, we are seeking a Technical Recruiter to our Braga office who wants to contribute to the exciting growth at Issuu. As the first and only one of your kind in Issuu, Braga, you play a crucial role in the team, ensuring that we have a strong candidate pipeline and are hiring top talent.
You will be the one responsible for sourcing and recruiting exclusively for our Braga office, and across various departments, with the biggest one being Engineering. This means that you:
have close collaboration with hiring managers in order to outline the job description and profiles we are looking for, 
are one of the main point of contacts for the candidates,
are keeping up to date on the latest technologies and recruiting trends,
based on your search and findings, come up with alternative sourcing and branding strategies,
take part in and help drive events like career fairs, employer branding etc. 
Candidate Profile:
What You Bring With You
5+ years of experience within the tech recruitment field,
Outstanding sourcing experience across multiple platforms,
Highly structured approach to solving your tasks and have a curious, sharp eye for process optimization opportunities,
You thrive in an international, high paced, agile work environment, and you consider yourself to be an energetic self-starter,
Have the ability to adapt to changing priorities while managing high-volume recruitment processes,
You have fire in your eyes, strong team collaboration skills and a here help attitude,
Preferably experience with relocation processes (or willingness to drive it),
Excellent English verbal and written skills. 
Required skills:
The Impact You Will Have
Uncover top talent for the Issuu team through various sourcing channels using LinkedIn, social media, job boards, university collaborations and employee referrals.
Set the Issuu teams up for success by recruiting top class people!
Shape and put your mark on the recruitment strategy.
Conditions:
What You'll Get
Significant responsibility in team HR and one of the key roles for ensuring the future growth of Issuu,
The opportunity to work in a highly international, fast-growing tech company,
Competitive compensation package,
Health and dental insurance,
Flat structure – every opinion matters regardless of team or position.
Details: This position is located in Braga, Portugal. You will be reporting to the Sr. Manager, HR Operations, and join a team of 4 currently additional HR Operations colleagues spread across Copenhagen, Berlin and Braga. 
APPLY HERE: https://jobs.lever.co/issuu/92ea9ec4-4589-469e-a171-38a0aa918ab6/apply
The real reason to join Issuu is not all these perks, it's our unique company culture that delivers the leading results in our industry. Be yourself and thrive!
Founded in 2006 and headquartered in Palo Alto, with offices in Copenhagen, Berlin and Braga, Issuu is profitable, growing fast, and expanding our team across many departments. If you are a collaborative and ambitious professional looking to join a community that: deeply cares about our users and colleagues, has a growth mindset, sees and embraces challenges as a means for continuous improvement, and takes accountability to have a phenomenal impact, apply today!
Issuu is an equal opportunity employer. We are committed to providing reasonable accommodations and will work with you to meet your needs. If you are a person with a disability and require assistance during the application process, please don't hesitate to reach out! We celebrate our inclusive work environment and welcome members of all backgrounds and perspectives.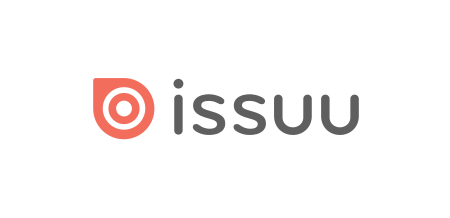 Issuu
Digital publishing platform and content marketing solutions
Digital publishing platform and content marketing solutions
Offer Expiration Date on 05/Sep/2022