Accenture
DevOps Engineer
We looking for experienced DevOps engineer to help us reinforce our DevOps practices in our group and across our clients. If you have a solid background in software engineering and are familiar with Java or Python and with Continuous Delivery and Continuous Integration principles, we'd love to speak with you.
 
Collaborating with coworkers to conceptualize, develop, and release software.
 
Suggesting improvements to workflow in order to improve efficiency and success
 
Build automation pipelines to build and deploy code to multiple environments
 
Design and implement Landing Zones using Infrastructure as Code
 
Build and monitor project KPIs using tools and dashboarding
Candidate Profile:
Linux
 
Docker
 
Kubernetes
 
Jenkins
 
Terraform
 
Python or Java
 
Ansible (nice-to-have)
 
jMeter or SOAPUI (nice-to-have)
 
Jira/Confluence integrations (nice-to-have)
 
AWS experience (nice-to-have)
 
GCP experience (nice-to-have)
Required skills:
DevOps Engineer Requirements:
 
Degree in computer science, software engineering, or an adjacent field.
 
Knowledge about all phases of a software product life cycle
 
Experience using an array of automation tools.
 
Familiarity with software security methods.
 
Demonstrated experience using a wide variety of coding languages.
 
Curious, discerning envelope pusher.
 
Customer-oriented with the ability to receive and use constructive criticism
 
Any AWS or GCP certifications is a plus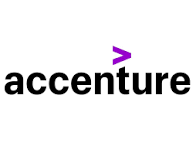 Accenture
A Accenture é uma empresa multinacional de consultoria de gestão, tecnologia da informação e outsourcing. É a maior empresa de consultoria do mundo, além de ser uma competidora global no setor de consultoria de tecnologia.
Offer Expiration Date on 26/May/2023