Accenture
Big Data Engineer
We're looking for Big Data engineers to help us reinforce our Big Data practices in our group and across our clients.
Accenture Technology
Through unmatched industry experience, leading technologies from our ecosystem partners and startups, and the largest delivery network in the world, we provide a powerful range of capabilities that can be tailored to our client's most complex business needs. With over 100 innovation hubs deployed around the world, we help clients continuously innovate at speed and at scale so they can outpace their peers. You will bring innovation, intelligence and industry experience together with the newest technologies to help clients innovate at scale and transform their businesses.
Candidate Profile:
Data Modelling
 
Data Mesh
 
Data Governance
 
ETL/ELT, Data Warehousing
 
Scrum
Required skills:
SQL
 
Python
 
Cloud: GCP/AWS
 
DevOps / Git
 
PowerBI or similar
Conditions:
Braga
 
Working Model: hybrid working model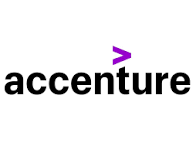 Accenture
A Accenture é uma empresa multinacional de consultoria de gestão, tecnologia da informação e outsourcing. É a maior empresa de consultoria do mundo, além de ser uma competidora global no setor de consultoria de tecnologia.
Offer Expiration Date on 20/Nov/2023