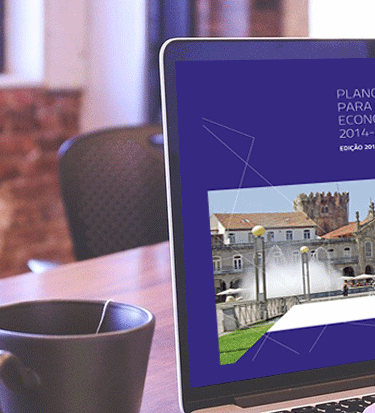 Strategic Plan for the Economic Development of Braga 2014-2026
In 2014, the Municipal Executive drew up a Strategic Plan for the Economic Development of Braga, where it defined the guidelines for the investments to be made and the goals to be achieved over a 12-year horizon.
The Strategic Plan 2014-2026, presented in 2014, defined the following goals for Braga: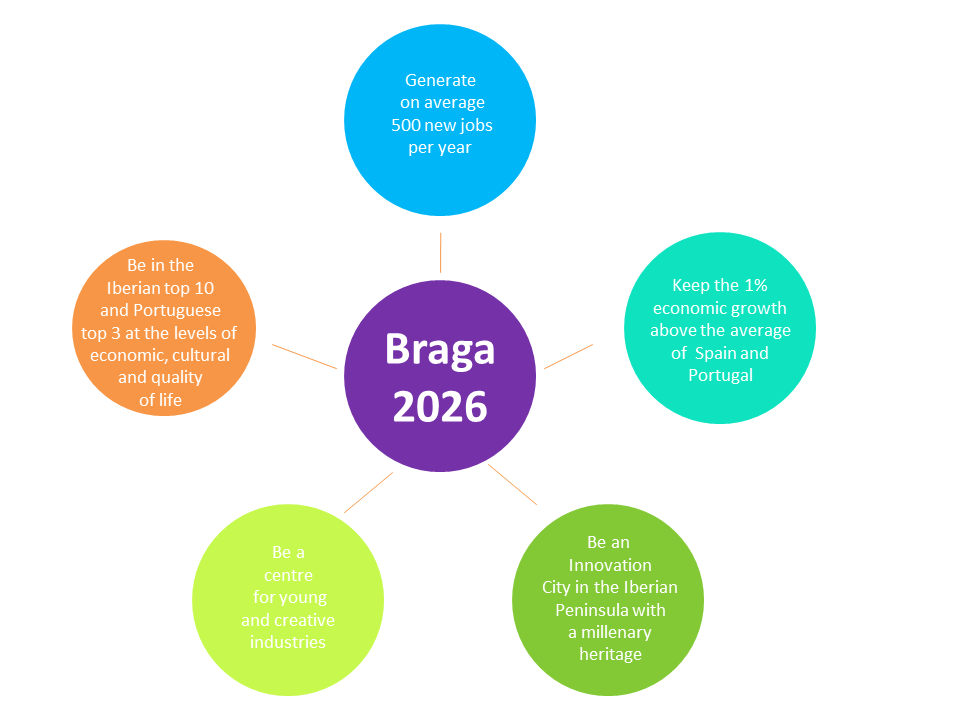 This plan is continuously monitored by InvestBraga and its Strategic Council, to evaluate the implementation of the several actions defined.
Within the scope of the review carried out in 2018 of the Strategic Plan for the Economic Development of Braga, to be carried out by the various stakeholders that make up the Braga business ecosystem, 24 structuring actions and 29 actions to provide context and support for the development model were defined.
In short, this review was intended to continue the path begun in 2014 and it is intended that Braga becomes increasingly recognized as a city open to the world, for all its history, heritage, deeply marked by multiculturalism and multilingualism, with education and innovation at the heart of its economic ecosystem, thus evolving from the "motto" made in Braga to the invented/designed in Braga. An average and sustainable city in size, but with high economic and cultural dynamism, champion and promoter of entrepreneurship, and based on the following development axes:
Centres for Engineering, Innovation and Shared Services;

Industry and Construction;

ICTE – Information Technologies, Communication and Electronics;

Health and Medtech;

Tourism and Culture;

Commerce;

Territory.
---