Webhelp Braga Unipessoal, lda
Global Business Analyst
The role has three main responsibilities:
Identifying the business requirements for BI reporting purposes with the help of the account and client teams (ex. Defining KPIs required to measure the performance of our services)
Writing the functional specifications to be shared with the technical BI teams (ex. the business logic to calculate KPIs, the data sources required to compute each KPI)
Assessing the quality of the delivery by the BI teams per the functional specifications (ex. ensuring that the KPIs are calculated with the correct data and logic)
Candidate Profile:
Who We Are Looking For
· We need a self-motivated business analyst who is driven to succeed and is ready for an opportunity to make a big impact in a fast growing team
·Minimum 3 years experience writing business specifications in the world of BI/reporting
·Ability to understand and communicate data-based decisions to individual contributors as well as leadership
·Strong analytical, communication and presentation skills, with excellent English, both written and spoken
·Highly customer centric, with a strong desire to proactively learn about different customer behaviours
Required skills:
3+ years of IT specifications writing experience is required, with additional hands-on experience in data modelling or BI reporting.
Good experience in structured software and/or data engineering techniques (ex. UML, use case modelling, user stories writing, data modelling, data transformation) is preferred.
Conditions:
Ready to take up the challenge? Join our team by sending us your CV!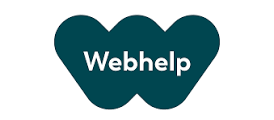 Webhelp Braga Unipessoal, lda
Combinamos o desenvolvimento inteligente da experiência do cliente com a subcontratação de processos empresariais
Offer Expiration Date on 28/Jan/2022