Issuu
Sr. BI Analyst, Product
About Issuu
Issuu is one of the largest content publishing and distribution platforms in the world, with millions of pieces of content (marketing collateral, magazines, catalogs, brochures and more) added every year.
At the heart of Issuu is the Issuu Story Cloud, a suite of advanced features designed to transform a single piece of content into assets for every online marketing channel, including mobile articles, email graphics, and social stories for Facebook, Instagram and Pinterest (and more). Create once, share everywhere with Issuu.
The Opportunity
Bring data to light and develop data stories that help drive the success of the company by educating and sharing data to Issuu's product organization. You will consult and develop metrics that make it easy for product to make informed decisions and monitor at scale.
What You Will Be Doing
Be a pro-active business partner for the product management team to define metrics and bring data stories that drive business growth
Problem solving, digging into data sets, listening to hypotheses, and sharing data stories.
Build trusted analytics products that bring data to the fingertips of the users that make decisions
Educate business users on how to effectively tell Issuu's story with data
Establish processes and standards that encourage trust with data and provide consistent metrics across the organization
Candidate Profile:
What You Bring With You
Proven track record in an Analytics or BI role supporting product and customer behavior
3+ Years experience with modern analytics tools such as Sisense, Looker, Tableau, Qlik, etc.
Knowledge of product business processes and data
Bachelor's Degree in Business Analytics, Data Science or related area
Proficiency in one or many analytics languages like SQL/python/R etc
Strong verbal and written communication skills
Project management skills; ability to tackle multiple projects and initiatives at a time
Tight-knit collaboration skills and results-driven mentality
Design thinking concepts or other visualization concepts that drive story-telling
Required skills:
The Impact You Will Have
Partner directly with the Product leadership on strategy and roadmap.
Bring data insights that help drive customer engagement.
Analyze customer behavior and identify customer success across personas.
Conditions:
What You'll Get
Competitive compensation package
Meaningful equity in a profitable growth-stage company
Health and dental insurance
Flat structure – every opinion matters regardless of team or position
Your cover letter and resume should be submitted in English.
The real reason to join Issuu is not all these perks, it's our unique company culture that delivers the leading results in our industry. Be yourself and thrive!
Founded in 2006 and headquartered in Palo Alto, with offices in Copenhagen, Berlin and Braga, Issuu is profitable, growing fast, and expanding our team across many departments. If you are a collaborative and ambitious professional looking to join a community that: deeply cares about our users and colleagues, has a growth mindset, sees and embraces challenges as a means for continuous improvement, and takes accountability to have a phenomenal impact, apply today!
Issuu is an equal opportunity employer. We are committed to providing reasonable accommodations and will work with you to meet your needs. If you are a person with a disability and require assistance during the application process, please don't hesitate to reach out! We celebrate our inclusive work environment and welcome members of all backgrounds and perspectives.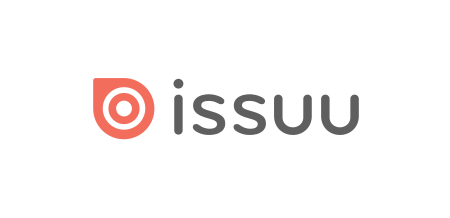 Issuu
Digital publishing platform and content marketing solutions
Digital publishing platform and content marketing solutions
Offer Expiration Date on 20/Nov/2022