PRIMAVERA Business Software Solutions
Accountant | Finance
@Grupo Primavera
Grupo Primavera is backed by Oakley Capital and is the sum of the talent and experience of PRIMAVERA Business Software Solutions, Ekon, Triari Labs, Contasimple, Billage, Diez Software and Professional Software, S.A., a group of leading companies and teams in the Iberian business software market. We were born as leaders, with a revenue of approximately 60 million euros, over 55,000 clients, of which more than 4,500 accountants, supported by a team of over 600 employees and 550 partners. With an outstanding portfolio of products and services, we cover the needs of all the segments in the Iberian #SME market and strive to become the best platform to enable our customers' success, delivering technology that will allow company owners and managers to focus on doing what they love.
The Challenge
Reporting to the Group Accounting Manager and included in the Finance & Administrative department, this role will assure the accounting and tax affairs of Group Primavera. The main responsibilities will be as follows:
- Assure that all processes involving sales, purchases and treasury are reflected in the accounting;
- Perform booking entries in the accounting;
- Perform closing accounting procedures (regarding both individual and consolidated accounts);
- Assure the fulfilment of the tax obligations (namely, tax returns);
- Gather information and provide support in the context of the submission / application to investment financing.
Candidate Profile:
What we are looking for
- Bachelor's Degree in Accounting, Economics or Management;
- Minimum 5 years of experience accounting and tax fields;
- Previous knowledge in International Financial Reporting Standards (IFRS);
- Previous experience with ERP Primavera;
- Knowledge in Microsoft Excel;
- Analytical skills;
- Multitasking profile, managing different priorities;
- Capacity of solving problems and providing solutions;   
- Planning and organization skills;
- Fluent in English and Spanish (plus).
Conditions:
LIFE AT PRIMAVERA
¤  We care about you and promote a healthy work-life balance and a unique employee experience
¤  Work Hard, Play Harder! We believe that great achievements demand great celebrations, always as a team
¤  We offer challenging and innovative projects, with high impact on our clients
¤  We promote development and career opportunities, helping you build your own paths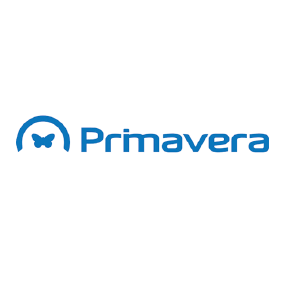 PRIMAVERA Business Software Solutions
Software de Gestão
Offer Expiration Date on 20/Nov/2022