TX SERVICES
Cloud Engineer @JobCloud
JobCloud is a leading digital company for the Swiss employment market, best known for the job portals jobs.ch and jobup.ch that connect thousands of candidates with the right job every day. With our leading job platforms and innovative hiring technologies, we have helped Swiss companies to hire successfully and efficiently for 20 years. We are also a privileged Google partner and we offer our clients the possibility to showcase their brands within the Ringier and TX Group network. 
We make employment happen!
Our team of 300+ employees at JobCloud is devoted to a common mission: finding the right job for the right person. Working from Zurich, Geneva, Vienna, Belgrade and now Braga, every team member brings their unique expertise, culture, and vision to our team every day. 
We are looking for a Cloud Engineer who would be responsible for:
Building cloud-based architecture with scalability, reusability, edge cases, security, and stability in mind.

Building an easy-to-use toolchain to support their software development and product development processes for team members.

Providing effective documentation to support architecture maintenance and enhance a team's knowledge base.
Candidate Profile:
What you will be doing
Troubleshooting and error recovery, given the team's operational data and monitoring philosophy.

Contributing to the team's domain based on the core principles and architecture.

Prioritize and scope personal tasks within a team to deliver incremental value using agile methodologies.

Collaborating with the team on a proactive, supportive, and day-to-day basis to grow and share know-how.

Participating in the decision-making and planning processes, oriented to a team's goals. 
Required skills:
What we are looking for
Deep understanding of web technologies

Good understanding of cloud technologies (AWS), networking, and Linux fundamentals, as well as Docker containers and Kubernetes

Proven experience in how to operate a website and the services behind

Good understanding of DevOps principles and tools like Infrastructure-As-Code, Continuous Integration and Continuous Delivery

Experience in deploying and operating websites and services

Fluency in English 
Conditions:
What we offer
Become a part of a stable and the largest Swiss media group 

Build from scratch the Engineering Operation Center in Braga, Portugal

Opportunity to work in an international client-based environment along with the leading experts

Competitive salary and a variety of fringe benefits

Great and modern equipment and technologies

Personal further education, as well as regular international travels

Opportunity to grow both professionally and personally in a stimulating environment

Excellent work-life balance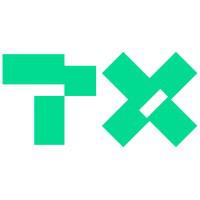 TX SERVICES
TX Services is an Engineering Operation Center located in Belgrade, now expanding to Braga
TX Services Portugal, part of the TX Group, Switzerland's leading digital hub, delivers media platforms with enabling technology solutions to drive the business of all the group's companies for millions of customers around the globe. TX Services is an Engineering Operation Center located in Belgrade, now expanding to Braga.
Offer Expiration Date on 30/Sep/2023